PODCAST PRODUCTION FOR INFLUENTIAL
BRANDS
CORPORTATIONS
PEOPLE
40%
OF US NOW LISTEN TO PODCASTS
MONTHLY
. 
1 in 4 LISTEN TO AT LEAST ONE PODCAST ALMOST
EVERY DAY
.
IS YOUR BRAND BEING HEARD?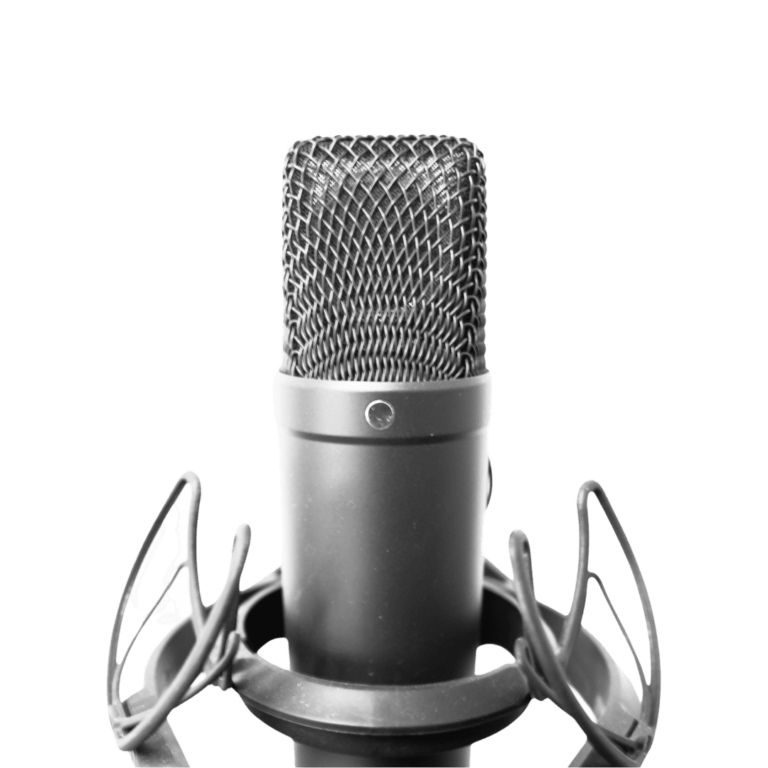 Doug Downs and his team at Stories and Strategies have been wonderful to work with on The Speak Good Podcast. Not only are they experts in audio and video production but we get some terrific marketing insights to help us grow the podcast. They get what we're trying to do with this content and help us create a very positive image for the brand.
The team at Stories and Strategies are true professionals in their craft. They're patient, knowledgeable, and work hard to not only make the service and product a success but to add that personal touch. I knew my subject matter but was new to podcasting. Doug took the time to make it a wonderful experience.
Stories and Strategies has given us the courage and support to not only launch our own podcast, but GROW our brand using incredible podcast-specific analytics. We always tell Doug to "make us sound good", and he does just that - without fail. We are really grateful for his reciprocal business ethic and honesty.
We're more than 20 episodes in with Prairie Podcast and the response has been great. There aren't people many podcasting in the safety community but there should be. Doug cares about the success of his clients and brings that to the service and the end-products produced. Professional and first-class in every way.
Having never recorded audio for my business before, I knew I wanted to do it well so that my audience connected with me and felt as though I was speaking to them directly. To create that I needed more than good script and acoustics, I needed a talented producer who put me at ease and delivered exceptional quality. That's why I choose to work with Doug.
CREATE A PODCAST
From concept to your first stream, Stories and Strategies is with you every step of the way. Our team of editors and producers will work with you to choose music, make promos, record your podcasts, and most importantly - get your podcast FOUND on all major platforms. 
GROW YOUR PODCAST
We know the strategies and measurement tools specific to the podcast industry. Websites, social media channels, and email blasts are all good, but most podcast listeners learn about new podcasts from other podcasts.  We will build and execute the plan for you including promo swaps, interview swaps, intro swaps, feed swaps, as well as examine whether advertising in other podcasts is the right move for you. None of this is complicated, but it's knowing what other podcasts to approach and that's where our experience comes in.
ADVERTISE ON PODCASTS
You're ahead of the curve! Audio ads activate echoic memory in listeners. They're more likely to respond to a call to action through audio than any other channel of communication. We help you plan your ad, write it, record it, edit it, distribute it, and measure it. And if your goal is to advertise in a specific community, we can do that, too. And the best part? Our approach with podcast advertising isn't to take a percentage of what you spend - we will only charge you an hourly rate. 
COACHING & SUPPORT
 It takes experience as a coach to coach - not just experience as a practitioner. Just ask Wayne Gretzky...
Our President, Doug Downs, has been providing media training and presentation coaching since 2001. He's worked with CEOs of global companies, Ted Talks presenters, Olympic Athletes, and thousands of others who need to sharpen their presentation skills. He also brings 15 years' journalism experience conducting over 11,000 interviews and working with dozens of journalists to hone their interview skills. Let's work together to support you in your podcast needs.
Whether your focus is global, or community-targeted, Stories and Strategies produces attention-grabbing podcasts. We take the time to understand your business strategy and how a podcast weaves into that. Then, we develop content that's engaging, entertaining, and driven by measurable results. Our team is comprised of seasoned professionals in audio and video production, strategic communications and marketing planning, as well as presentation training.
Stories and Strategies President, Doug Downs, is a sought-after podcast producer specializing in podcast development, analytics, and marketing. His experience includes award-winning radio and tv journalism and hosting, leading communications strategies for corporations on multi-billion dollar projects, and media and presentation coaching with executives, politicians, business leaders, Olympic athletes, and Ted Talk presenters.
With decades of broadcast experience, Neal Matyas is very familiar with what looks good and sounds good. He is well-versed in all things editing, producing, graphic design, and digital animation across countless software platforms. Working at a television station for many years, as well as running a content creation business on his own – his dedication to the craft cannot be paralleled.
Cameron Sullivan is an audio and video editor, working in professional broadcasting for more than a decade. Cam's committed to audio and video production with a strong narrative focus. His skills include mastering, audio mixing, and both audio and video editing for films, podcasts, and music.