Podcast Production, Marketing, and Advertising
40% of us now listen to podcasts monthly. One in four listen to at least one podcast episode almost every day. If your brand needs to communicate with people, podcasts need to be part of the mix.
There are two ways to go, either start your own podcast, or advertise in existing podcasts. 
Are you being heard?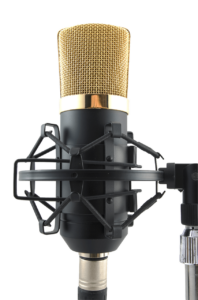 Some of the podcasts we work with
Doug Downs and his team at Stories and Strategies have been wonderful to work with on The Speak Good Podcast. Not only are they experts in audio and video production but we get some terrific marketing insights to help us grow the podcast. They get what we're trying to do with this content and help us create a very positive image for the brand.
The team at Stories and Strategies are true professionals in their craft. They're patient, knowledgeable, and work hard to not only make the service and product a success but to add that personal touch. I knew my subject matter but was new to podcasting. Doug took the time to make it a wonderful experience.
We're more than 20 episodes in with Prairie Podcast and the response has been great. There aren't people many podcasting in the safety community but there should be. Doug cares about the success of his clients and brings that to the service and the end-products produced. Professional and first-class in every way.
Having never recorded audio for my business before, I knew I wanted to do it well so that my audience connected with me and felt as though I was speaking to them directly. To create that I needed more than good script and acoustics, I needed a talented producer who put me at ease and delivered exceptional quality. That's why I choose to work with Doug.
I am potentially interested in starting a podcast, but want to know more.
I have a podcast, I'm convinced it's pretty good, but want stronger growth
I have a podcast but could use some help on one thing (or a few things)
I have a podcast and could use some experienced coaching on my presentation / delivery / interviewing skills
I don't want to start a podcast, but I would make a great guest and could use some coaching
I don't want to start a podcast, but I'm interested in learning more about podcast advertising
Stories and Strategies is committed to producing and marketing podcasts for our clients that will grab the attention of their chosen audiences and help drive them to desired actions. For some clients that means a global focus. For others they want to focus on a specific city or community. And for others it's about a focus on specific interests and psychographics. We take the time to understand your business strategy and how a podcast weaves into that. Then we develop content that's engaging, entertaining, and driven by results.
Powerful stories help us learn from one another's experiences, shape, strengthen or challenge our opinions, attitudes and even our values. Stories compel people to make decisions and take action.
Our team is comprised of seasoned professionals in audio and video production, strategic communications and marketing planning, as well as presentation training.
Doug started his own radio station when he was still in high school so a podcast production company isn't a big leap. Nearly 40 years later his experience includes award-winning radio and tv journalism and host, leading communications strategies for corporations on multi-billion dollar projects, and media and presentation coaching with executives, politicians, business leaders, Olympic athletes, and Ted Talk presenters.
More recently Doug has worked with dozens of clients across three continents to develop podcasts that meet their business goals and strategies.
Cameron Sullivan, Audio and Video Editing
Cam's been working in professional broadcasting for a decade. He's committed to audio and video production with a strong narrative focus. His skills include mastering, audio mixing, and both audio and video editing for films, podcasts, and music.
Neal Matyas, Audio and Video Editing
With decades of broadcast experience, Neal is very familiar with what looks good & sounds good. He is well-versed with editing, producing, graphic design and digital animation across countless software platforms. Working at a television station for many years, as well as running a content creation business on his own – his dedication to the craft cannot be paralleled.